Nov
20
2018
Ten Legal Tips for Financing Success
November 20, 2018
11:00 AM - 1:00 PM
Location
Innovation Center
Address
1240 W Harrison St, Chicago, IL 60612
This interactive survey seminar will teach entrepreneurs to launch and lay a strong foundation for their entrepreneurial ventures so that they can raise money quickly and effectively.
Attendees will learn about the different alternative sources to fund their business ventures, how to protect themselves from litigation, and how to position their business venture to raise money. Business owners will leave this seminar empowered with the basic principles of launching and fundraising for their startup.
Register Now
Speakers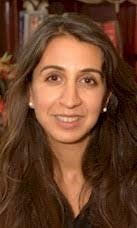 Lema Khorshid
|
Founding Partner Fuksa Khorshid, LLC
Lema Khorshid is one of the founding partners at Fuksa Khorshid, LLC where she handles a wide range of legal matters for small to mid-sized closely held businesses in Chicago and New York. She frequently assists her clients with corporate transactional and intellectual property matters.