Inventor of the Year 2018
The Inventor of the Year Award honors an outstanding inventor or team of inventors at University of Illinois at Chicago who have made a contribution to the development of intellectual property that significantly impacts their field and society. The award is given based on the criteria of creativity, novelty, and the commercial benefit to society.
The award will be presented during the Researcher and Scholar of the Year Award Ceremony, to be held on February 6, 2019.
Terry Vanden Hoek, M.D., Professor and Head, Department of Emergency Medicine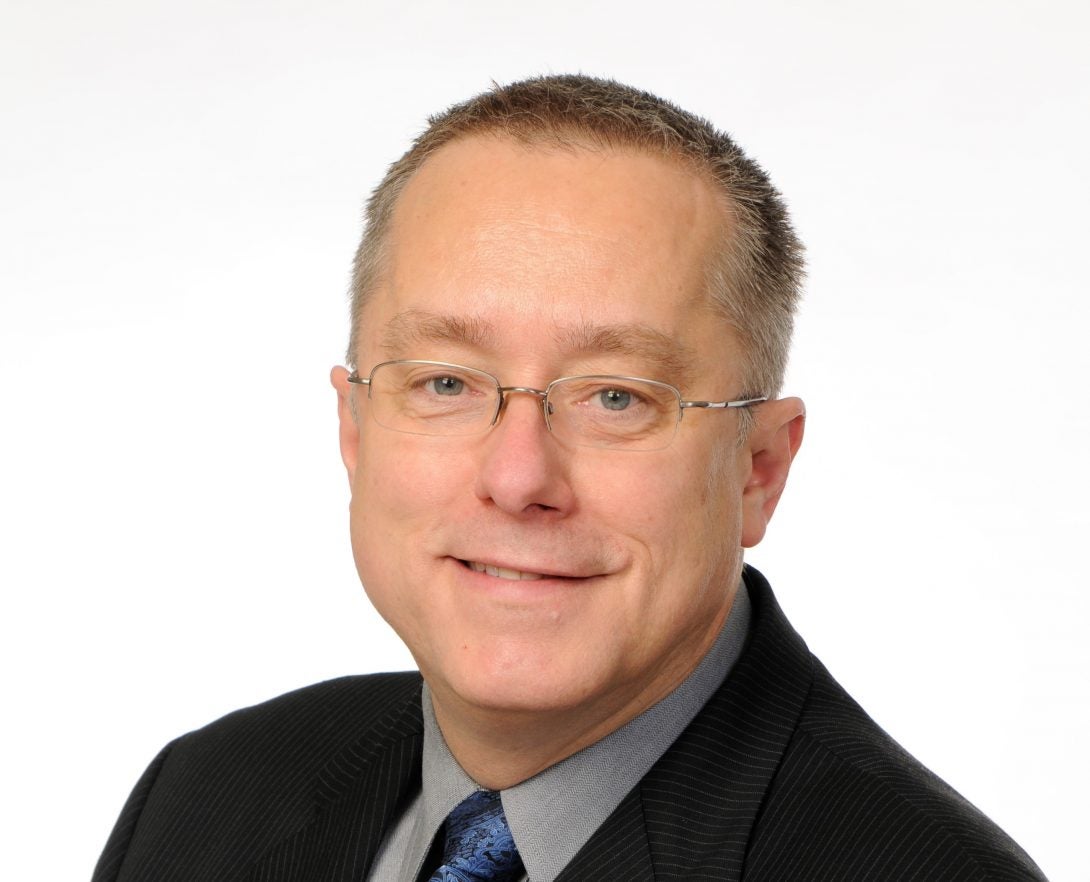 A strong advocate of public education programs, Dr. Terry Vanden Hoek's career focuses on improving survival for cardiac arrest patients. As the leader of the Illinois Heart Rescue Program, Vanden Hoek developed a community based program teaching life-saving cardiopulmonary resuscitation techniques. Now, research focused on the areas of ischemia/reperfusion injury and therapeutic hypothermia has led Vanden Hoek and his team to develop a novel peptide drug that mimics the effect of therapeutic hypothermia, an established treatment to improve survival and brain function following resuscitation after cardiac arrest. Already tested in mouse and swine models, this novel drug has demonstrated a significant increase in survival rates for cardiac arrest patients. With over 600,000 individuals in the US affected annually by sudden cardiac arrest resulting in an economic expenditure of $33 billion yearly, this invention may have a significant impact on the cost burden for cardiac care. In 2018, Dr. Vanden Hoek's team was awarded a Chicago Biomedical Consortium (CBC) Accelerator Award to support an investigational new drug filing (IND) and fund pre-clinical trials. This drug development process has also been supported by the University of Illinois Chancellor's Innovation Proof of Concept award. Dr. Vanden Hoek has invested significant time and effort to move this cutting-edge technology forward and strongly deserves to be named the UIC 2018 Inventor of the Year!
Past Winners of the Inventor of the Year Award
Past Winners of The Inventor of the Year Award

2017

Sandeep Jain, Inventor of the Year, College of Medicine, Department of Ophthalmology and Visual Sciences

2016

Brian Kay, Inventor of the Year, College of Liberal Arts and Sciences
Gregory Thatcher, Innovator of the Year, College of Pharmacy

2014

Constantine Megaridis, Inventor of the Year, College of Engineering, Department of Mechanical and Industrial Engineering
Mark Rasenick, Innovator of the Year, College of Medicine, Department of Physiology and Biophysics

2013

Sudip Mazumder, Inventor of the Year, College of Engineering, Department of Electrical and Computer Engineering
Alan Feinerman, Innovator of the Year, College of Engineering, Department of Electrical and Computer Engineering

2012

Mahnaz Shahidi, Inventor of the year, College of Medicine, Department of Ophthalmology and Visual Sciences
Craig Niederberger, Innovator of the Year, College of Medicine, Department of Urology

2011

Alan Feinerman, Inventor of the Year, College of Engineering, Department of Electrical and Computer Engineering

2010

David Carley, Inventor of the Year, College of Nursing, Department of Biobehavioral Health Sciences, College of Medicine, Department of Pulmonary, Critical Care, Sleep and Allergy, Department of Pharmacology
Miodrag Radulovacki, Inventor of the Year, College of Medicine, Department of Pulmonary, Critical Care, Sleep and Allergy, Department of Pharmacology

2009

Hayat Onyuksel, Inventor of the Year, College of Pharmacy, Department of Biopharmaceutical Sciences

2002

Fady Charbel, Inventor of the Year, College of Medicine, Department of Neurosurgery

2001

Faydor Litvin, Inventor of the Year, College of Engineering, Department of Mechanical and Industrial Engineering

2000

Igor Roninson, Inventor of the Year, College of Medicine, Department of Molecular Genetics
Charles Rhodes, Inventor of the Year, College of Liberal Arts and Sciences, Department of Physics
John Pezzuto, Inventor of the Year, College of Pharmacy, Department of Medicinal Chemistry and Pharmacognosy
Norman Farnsworth, Inventor of the Year, College of Pharmacy, Department of Medicinal Chemistry and Pharmacognosy
Thomas DeFanti, Inventor of the Year, College of Engineering, Department of Electrical and Computer Engineering
Daniel Sandin, Inventor of the Year, College of Architecture & the Arts, School of Arts and Design
Ananda Chakrabarty, Inventor of the Year, College of Medicine, Department of Microbiology and Immunology
David Boyce, Inventor of the Year, College of Engineering, Department of Civil and Materials Engineering

1991

Donald Chambers, Inventor of the Year, College of Medicine, Department of Physiology and Biophysics

1986

Abe Widra, Inventor of the Year, College of Medicine, Department of Microbiology and Immunology

1985

John Tsibris, Inventor of the Year, College of Medicine, Department of Obstetrics and Gynecology
William Spellacy, Inventor of the Year, College of Medicine, Department of Obstetrics and Gynecology