Innovation Awards for College of Pharmacy Research Day
Every year during the College of Pharmacy Research Day, the Office of Technology Management presents the 'Innovate at UIC' Award to two posters which showcase projects that have a high potential of commercialization. This year, the prizes were awarded to the following: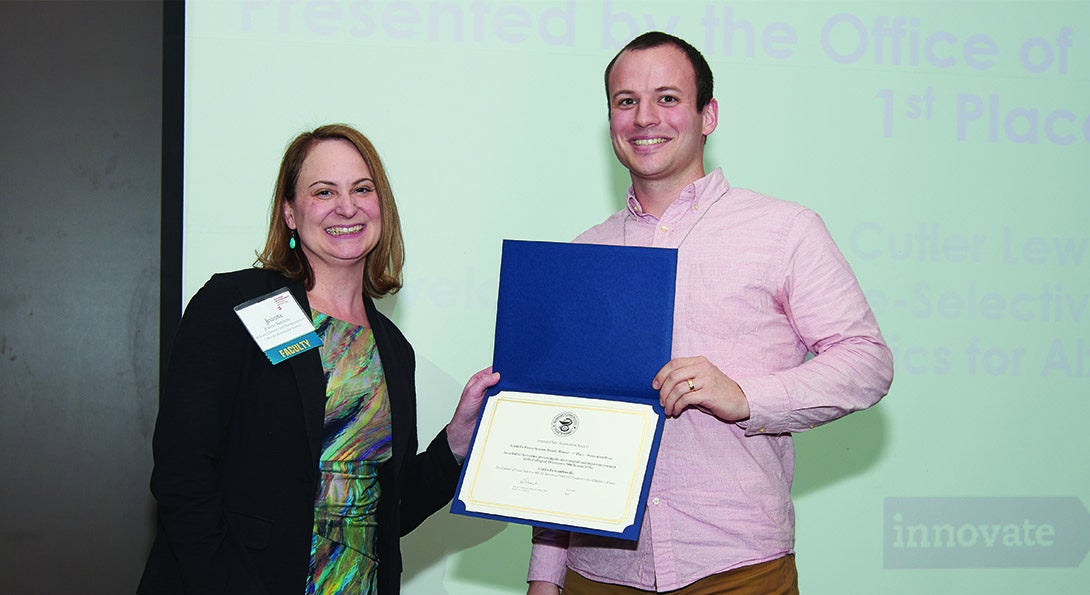 First Place Prize ($750)
Cutler Lewandowski, Manel BenAissa, Sue Lee, Bhargava Karumudi, and Gregory Thatcher.
Development of Tissue-Selective ABCA1 Agonists as Potential Therapeutics for Alzheimer's Disease.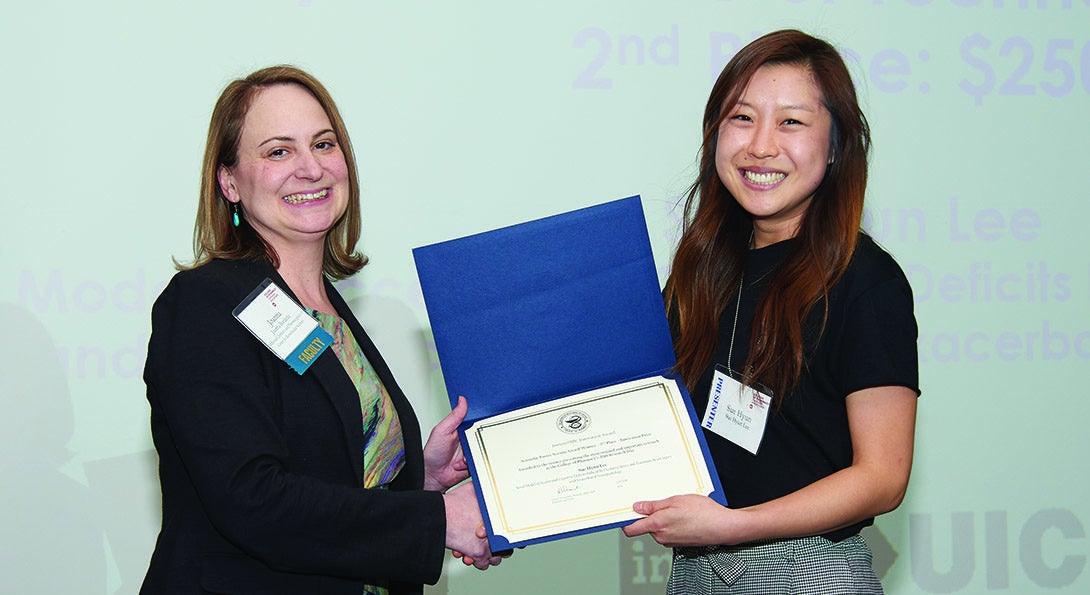 Second Place Prize ($250)
Sue Hyun Lee, Manel Ben Aissa, Yue-ting Wang, Emily Nepomuceno, David Gonzalez, and Gregory R.J. Thatcher.
Novel model of accelerated cognitive deficits induced by oxidative stress and traumatic brain injury with exacerbated neuropathology.
Modified on March 09, 2018