Sandeep Jain wins the 2017 Inventor of the Year Award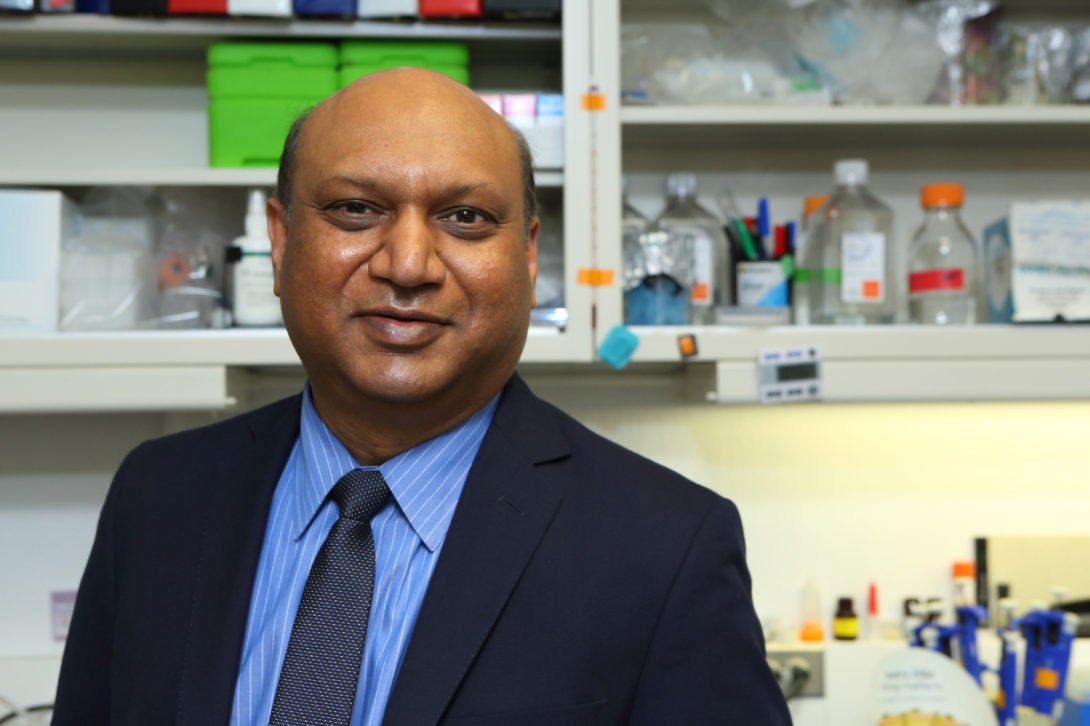 Sandeep Jain, MD, Associate Professor of Ophthalmology and Visual Sciences, College of Medicine is awarded the 2017 Inventor of the Year Award.
Dr. Jain has worked tirelessly to bring new treatments for ocular diseases through the commercialization process. His innovative technology, brimonidine eyedrops, received Orphan Drug designation by the FDA, and he is currently spearheading the protocol development necessary for this technology to enter Phase II clinical trials. Earlier this year, Dr. Jain received a UIC Proof of Concept award to aid in further development of his DNase I eye drop technology, a treatment for ocular GVHD and for dry eye disease. Because of his hard work and commitment, this new technology is set to enter Phase I/II clinical trials. Finally, Dr. Jain has formed a startup company, ADVAITE, and recently submitted a Small Business Technology Transfer application to the NIH to support further development of treatments for ocular diseases.
Modified on February 26, 2018